Specifikationer
Dubbelkajak / Fiskekajak
1.Sitta på toppen kajak
2. Dubbelkajak, fiskekajak
3. Dubbel sitt på toppen kajak
Dubbelkajak / Fiskekajak
fördelar:
Funktioner:
Extremely stable and efficient through the water. Fantastic for fishing, surfing, cruising&jus having fun
Standardtillbehör :
Valfri produktfärg:
Sammansättningen av kajakfärg är ren och blandad, vi kan göra alla färger som din efterfrågan.
Om du har speciell färgbehov kan du berätta för mig eller visa mig färgkortet.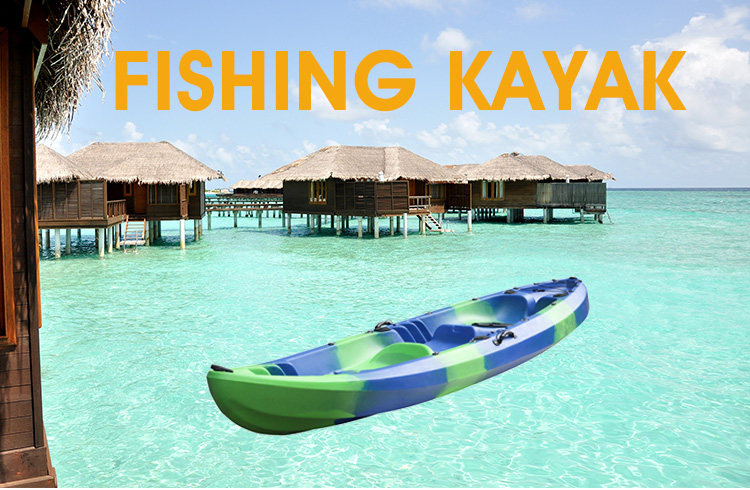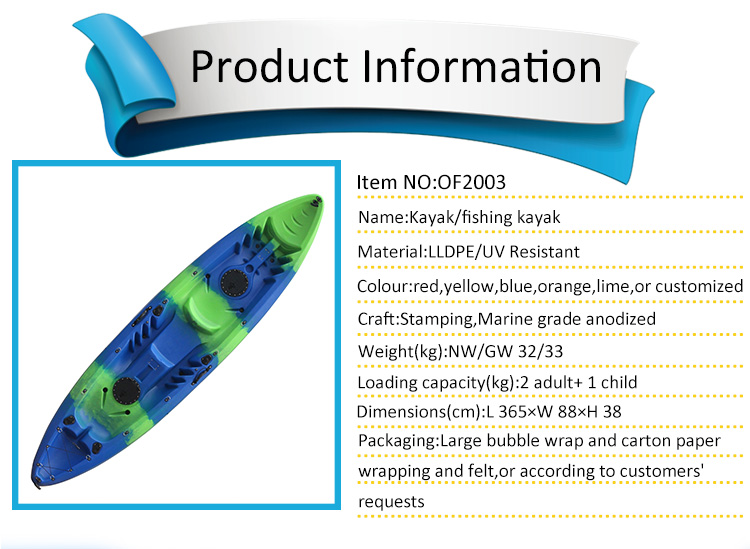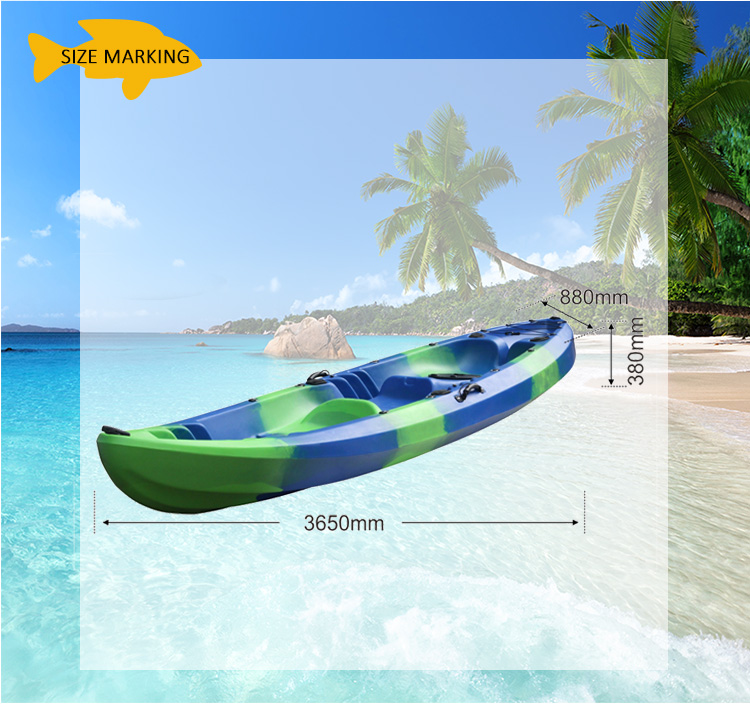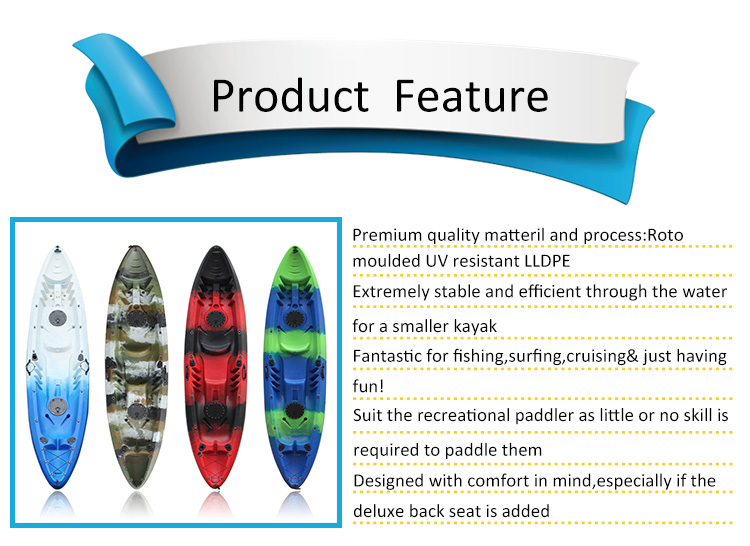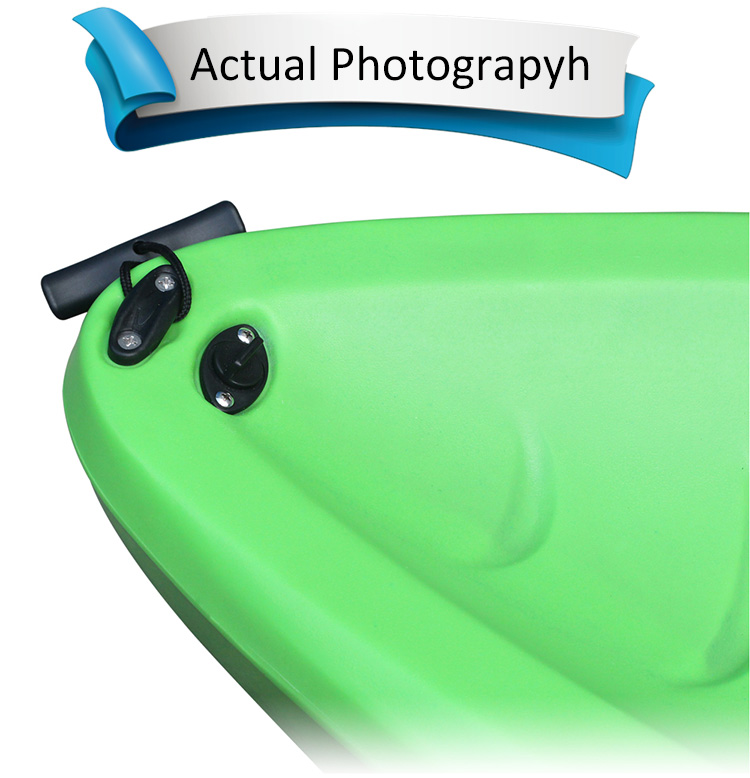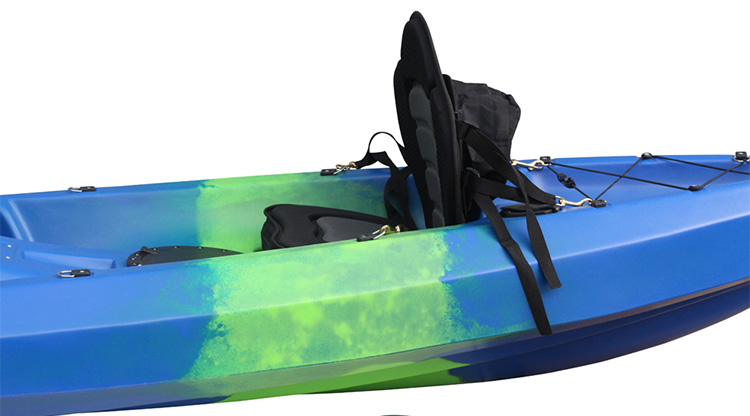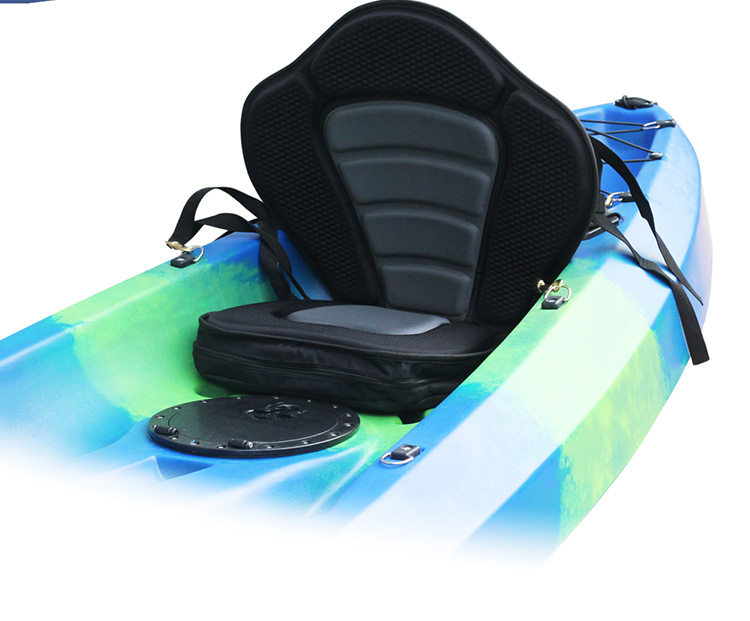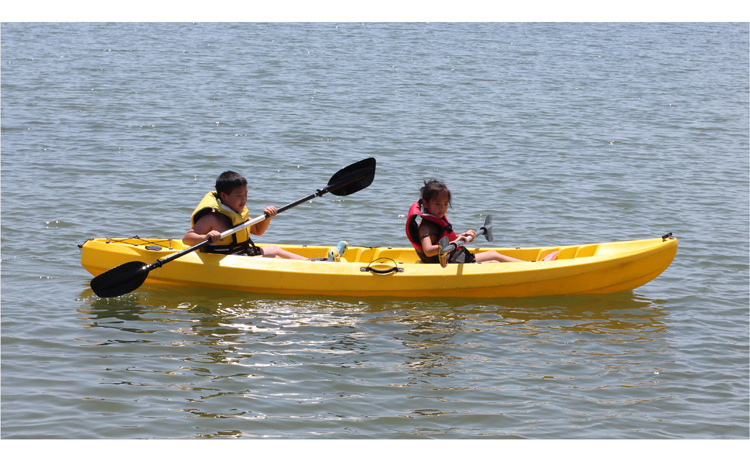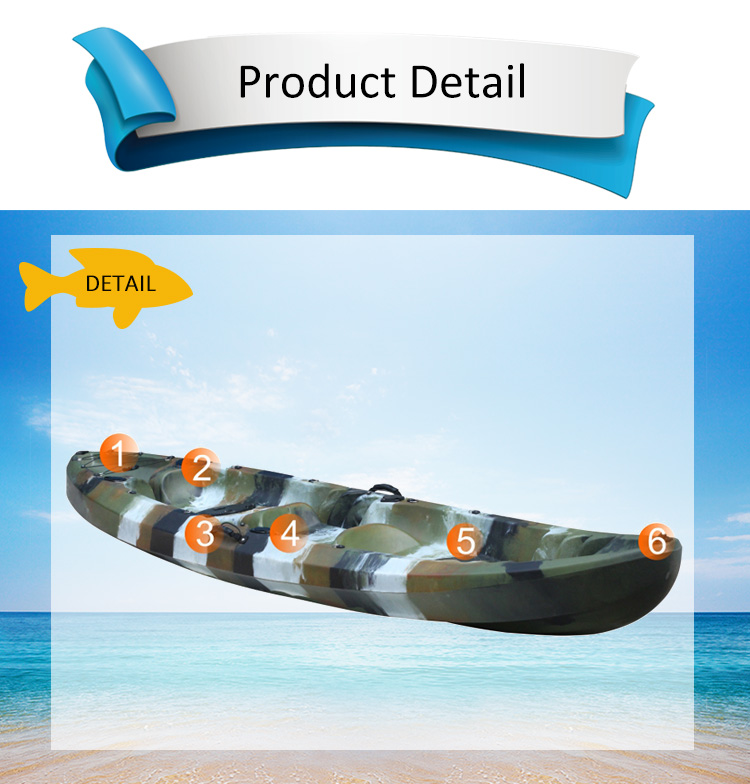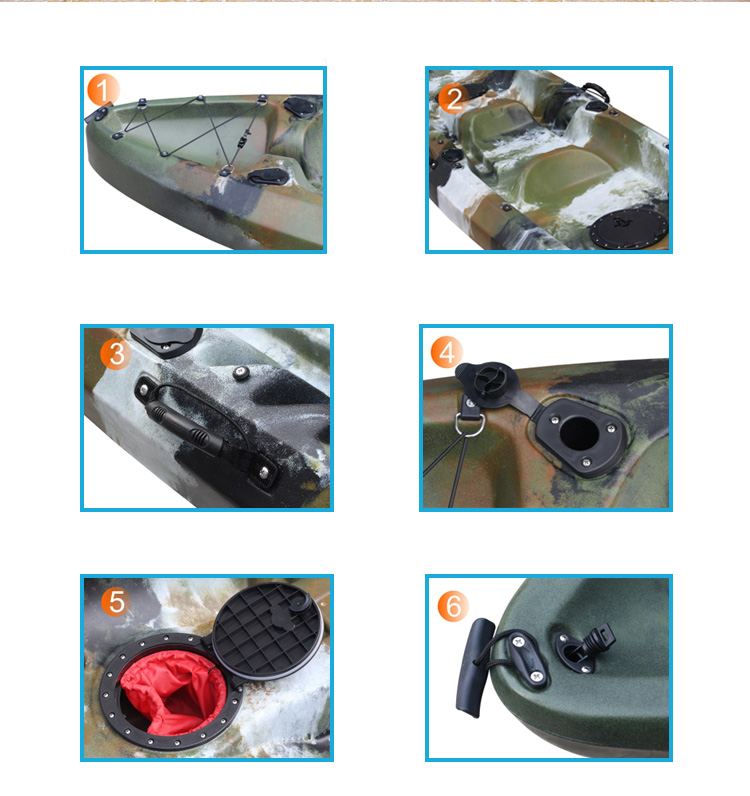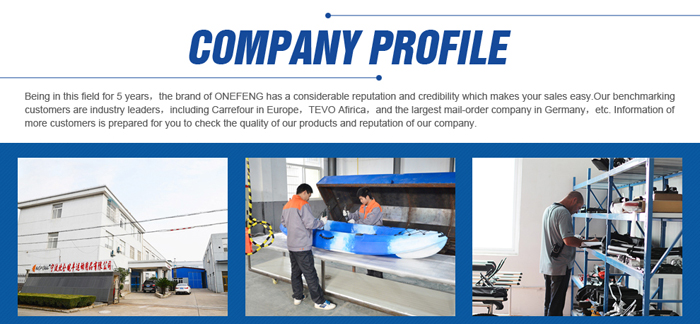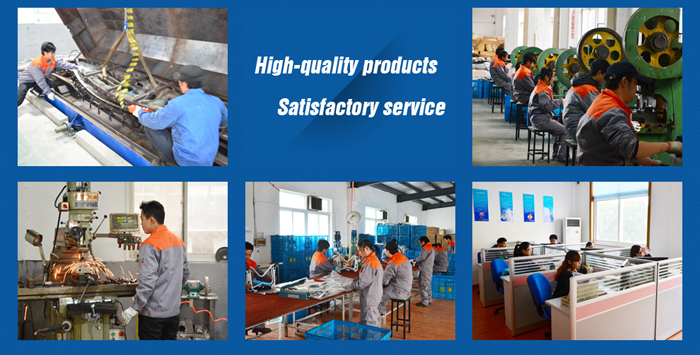 Förpackning: bubbelsäck + kartong + plastpåse, tre lager för varje kajak.
Frakt: Full container vid havet.
1) Handelsvillkor:
Betalningsperiod: TT.
MOQ: 1x20ft behållare, olika modeller är tillgängliga.
Leveranstid: 15 dagar / 20ft, 25 dagar / 40hq.
2) Enstegstjänster.
3) Före & Försäljningstjänster: 12 månaders kajakgaranti.
4) Skräddarsydd service: OEM och anpassad logotyp.
5) Inom 24 timmar svara.
Provtjänst: provet är tillgängligt. Mer detaljer, var god kontakta oss.
Anpassad service: acceptabelt.
Säljservice: 12 månader.

F: Är du ett fabriks- eller handelsföretag?
A: Vi är ett tillverkningsföretag med 100 anställda och är den ledande tillverkaren specialiserad på att utforma och tillverka olika typer av kajaker med erfarenhet av mer än 5 år.

F: Hur får man ett prov?
A: För gamla kunder kan vi erbjuda provfritt och kunden behöver bara betala expressfrakt. För nya kunder debiterar vi 50% högre än enhetspriset som provavgift och kunderna måste betala expressfrakt också.

F: Hur betalar du expressavgifter om orderprover?
A: För den kunden, som har DHL, FEDEX, TNT, UPS-konto, kan vi ge oss ditt konto och vi skickar provet med frakt samlad. För de kunder som inte har ett uttryckligt konto beräknar vi den exakta fraktkostnaden för dig och du kan betala fraktkostnaden direkt till vårt företagskonto. Då ska vi leverera proverna med förbetalt.

F: Hur betalar du provkostnader?
A: Du kan betala till vårt företagskonto. När vi fick provavgiften kommer vi att ordna att göra proven till dig. Förberedelsetiden för samp blir 2-7 dagar.

F: Vad är din betalningsperiod?
A: T / T (30% insättning, Balans betalas före frakt / eller 70% mot B / L kopia efter shippment, eller oåterkallelig L / C vid syn.) För liten order accepterar vi PAYPAL, WEST UNION, ESCOW.

F: Hur ordnar du sändningen?
A: Om priset är baserat på CNF Destination, kommer vi att ordna speditören att skicka lasten till destinationshamnen. Du bara för att hämta dina varor med de anpassade dokumenten. Om priset är baserat på FOB vår hamn, kan vi hjälpa till att ordna speditören också. Men om du har utnämnt tillföraren, låt dem kontakta oss direkt.

F: Hur man undviker kvalitetsproblem?
A: När kunden lägger ordern, ange specifikationen så tydligt som möjligt för att undvika kvalitetsproblem i framtiden. För LCL-försändelse, rekommenderar vi kunden att vara uppmärksam på frakt för att undvika godsskador vid lastning och lossning.

F: Hur löser du kvalitetsproblem?
A: Vanligtvis ska vi noggrant inspektera varorna före leverans enligt AQL-standarden. Om det är produktens egna kvalitetsproblem, kommer vi att ersätta defekta delar eller hela produkten utan kostnad. För den kvalitet som orsakas av leveransen, särskilt för LCL-varor, om priset är baserat på FOB, tar vi inget ansvar.


Produktkategorier : Kajak sport > Kajak/kanot